Direct from the UK Government (Graph above is total 1 April 2021 and 31 May 2023)
https://www.ons.gov.uk/peoplepopulationandcommunity/birthsdeathsandmarriages/deaths/datasets/deathsbyvaccinationstatusengland
Download the spreadsheet and check (Table 5)
https://www.ons.gov.uk/file?uri=/peoplepopulationandcommunity/birthsdeathsandmarriages/deaths/datasets/deathsbyvaccinationstatusengland/deathsoccurringbetween1april2021and31may2023/referencetableaug2023.xlsx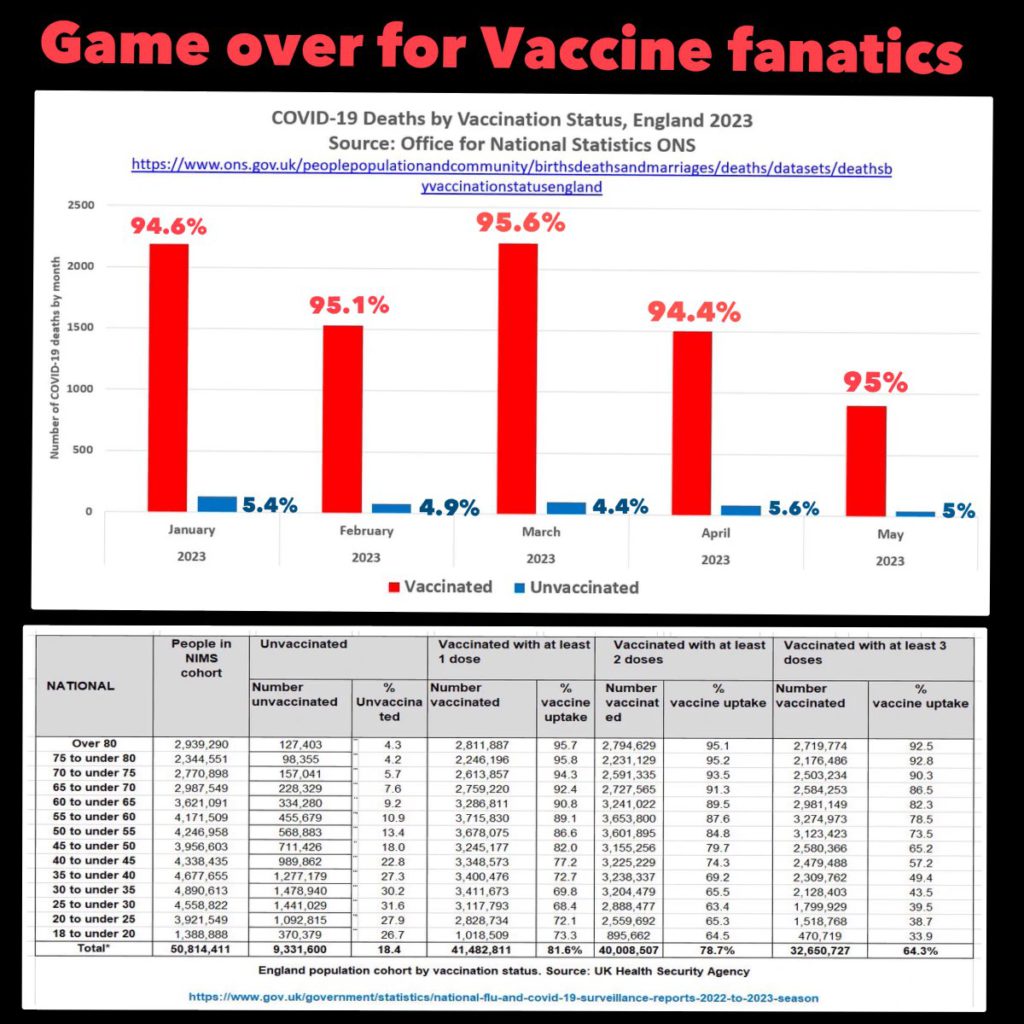 In the UK their Office of National Statistics have just released an updated data set Death by Vaccination Status, England with data for 2023 until the May.
Notably, the Australian Bureau of Statistics has similar data, but they refuse to publish it. I wonder why ?
This just published data shows that from Jan to May 2023 there were 8,766 Covid deaths in England, 8,330 deaths (95.03%) were people vaccinated, 436 deaths (4.97%) were people unvaccinated That's it.
The last card the vaccine pushers had to play, the claim that the jabs prevented covid deaths has fallen. But its worse. The just released data also shows that the vaccinated are overrepresented in all cause deaths.